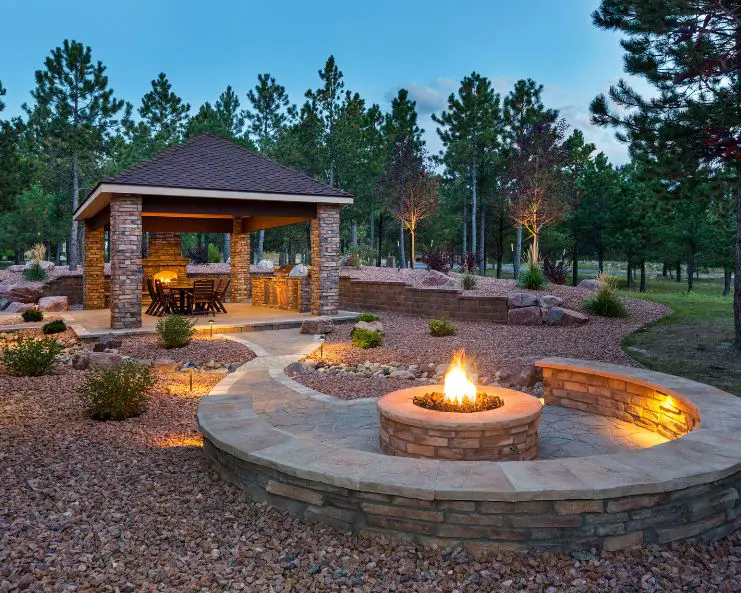 The home has many different areas you need to dedicate time and attention to, and the backyard is definitely one of those areas. However, it's easy to neglect, and even if you give it proper care, it can still look and feel somewhat bland. Backyards like these need some improvements to take them to the next level! Continue reading to learn about some different backyard improvements you need for your home.
Invest in an Outdoor Kitchen
An excellent improvement that every homeowner needs is an outdoor kitchen. These kitchens are ideal for giving yourself additional kitchen space, but they're also simply great for entertaining. An outdoor kitchen allows you to have friends and family over and put meals together for them. These kitchens are terrific for simple dishes or elaborate barbecues, and they're also something that can increase the value of your home. If you like to cook and entertain, consider investing in an outdoor kitchen!
Start a Garden
A garden is a terrific addition to any home, but there's a right way and a wrong way to tackle this project. You need to ask yourself some key questions ahead of your backyard makeover projects. For example, what is the goal of your garden: to look beautiful or to grow food? There is a crossover between the two, but some want a small and aesthetic garden, whereas others want something more functional.
Either way, starting a garden and watching your time and energy grow into delicious and beautiful-looking plants can be a transcendent experience. It is one that you should strive to make a reality in your life.
Get a Pool Screen
If you have a pool in your backyard, consider investing in a pool screen. Local law may require one where you live, but even if that's not the case, you should consider getting one. Pool screens have plenty of functionality. These additions can:
Keep leaves and other debris out of your pool
Keep pests and insects away
Give your home more privacy
Any of these are reason enough to invest in a pool screen, and you can customize your screen. Certain mesh patterns are better for keeping insects away than others. Additionally, you can make your clear pool screen more private by adding some outdoor shades or weatherproof curtains. These additions can help give your backyard a more private feel, but they'll also help turn your backyard pool area into an oasis for the entire family!
Your home needs these backyard improvements if you want to make your home more functional and aesthetically pleasing. Some of these improvements require more work than others, but at the end of the day, you'll get to sit back and enjoy the fruits of your labor!