Your living room is the heart of the home. It's the place where your family will congregate to watch films, to catch up about their days, and just generally chill out. Because of this, you want it to have a great feel that encapsulates the home you're looking to create. If you are wanting to add the perfect feel, it comes down to how you decorate it and the furniture you add. Here we have put together some top tips that should help you when it comes to designing the perfect living room in no time at all.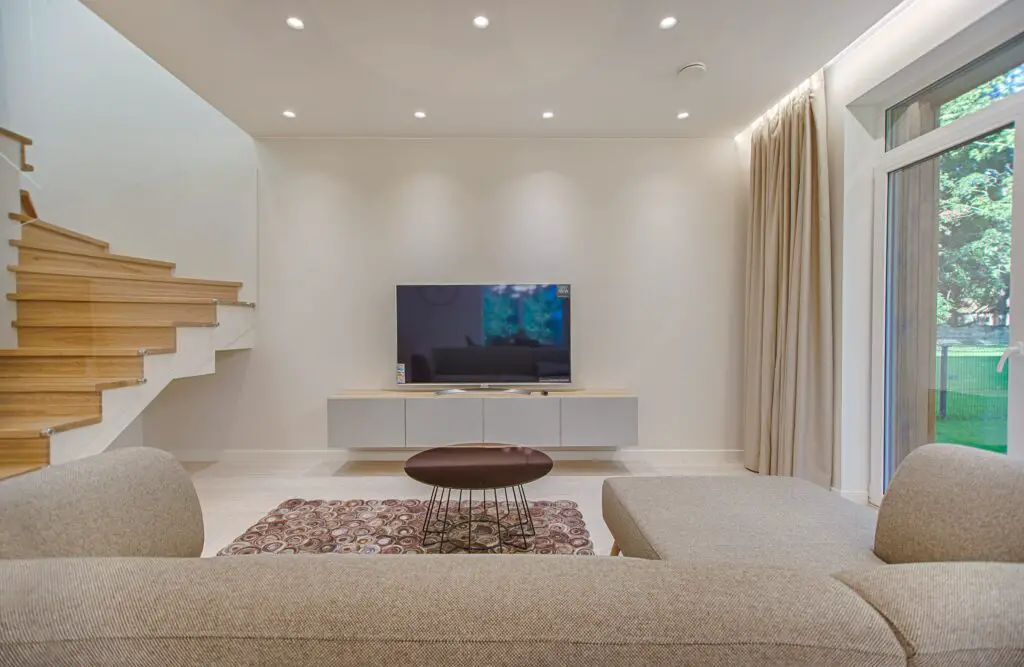 Think about your colour scheme
The colour scheme of your living room plays a big part in how it looks and ultimately feels. Neutral colours are ideal for providing a neutral backdrop that is ideal for accessorising with splashes of colour. One of the biggest benefits of a neutral colour scheme is that you can easily switch it up by adding in different photos to the walls, throws and cushions. If you are more eccentric or want it to be a brighter space, opt for jewel tones or jazzy patterns. Try not to add too many different patterns and styles as these could clash, it's about getting the balance just right and having a space you can't wait to spend time in and look forward to coming home to.
Consider having a separate family room and adults lounge
If you are lucky enough to have a larger home with two different living areas, why not consider having a separate family room and adults lounge? This way you can have one space where you can have the toys out and don't need to worry about the mess, then you can have another one that is designed to be a relaxing space to enjoy. By having a dedicated adults space you don't need to worry about clearing everything away at the end of the day, you can simply shut the door ready for play time tomorrow and retire to your space where you can curl up and watch a film and just chill.
Find the perfect sofa
When it comes to designing your perfect living room, the thing that arguably needs the most consideration is the sofa. This is the main piece of furniture that you will be relaxing and therefore you want it to be comfortable. Too often, people choose a sofa based on the fact that it looks nice, yet this isn't going to realistically last or be enjoyable to relax on. You want something that ticks both the boxes.
When finding sofas that are right for your living room, consider things such as the fabric – you might want leather if you need something wipeable, boucle if you want something super soft, or a more woven material. Think also about the shape, so whether you want it to be straight or a corner sofa and if you want it to be able to recline and how you want the arms to be. Some sofas also have removable cushions, while others have those that are stitched into place and part of the design. The different design details of your sofa can all impact the cost and whether you decide to have it in your living room or choose something else.
Think about the lighting of the space
The lighting of your living room is another really important factor to consider as it can totally change the ambience of your space. If you have spotlights in your ceiling, it's a good idea to add in dimmer switches so you can lower the light levels once it turns to evening. It can be a nice touch to add lamps to your space, both side lamps you can add on to tables and floor lamps depending on how much space you have. If you like to read, you can add a lamp over an armchair, making for the perfect spot to curl up with a book.
Add in accessories for a homey feel
Accessories are vital for adding in a homey feel to your living room so be strategic in those you choose. Add photos of your family and friends to frames that you can then hang on the wall or place on shelves. You could place cushions and throws on your sofa and drape fairy lights round your bookcase. Think also about the scent of the room, so add in candles, reed diffusers and room sprays that can imbue the space with delicious scents that help you to relax. You can switch them up depending on the time of year, choosing heavier scents in winter and light, floral ones in the warmer months of summer.
Keep it functional as well as aesthetically pleasing
A key point to take away when designing your living room is to think about functionality as well as aesthetics. It can be very easy to get wrapped up in how a space looks and ensure it is magazine quality, but if it's not practical in terms of space and storage or if the furniture isn't comfortable, it doesn't fulfil the needs of the room. Take your time to choose items that will work well and think about where you will store items to keep it tidy and organised as well as beautiful to spend time in.
These are just a few top tips for helping you to design the perfect living room. Whether you are a professional interior designer with a real vested interest, or if you are learning to make the most of a space, these tips are sure to help. Keep in mind that the living room is your own space so don't just pay attention to trends.
Instead, think about what you really love and the design elements that speak to you. This will ensure it doesn't go out of style and is something you're going to love for years to come. What are some top tips you have for designing the perfect living room? Let us know in the comments below, we'd love to hear from you!