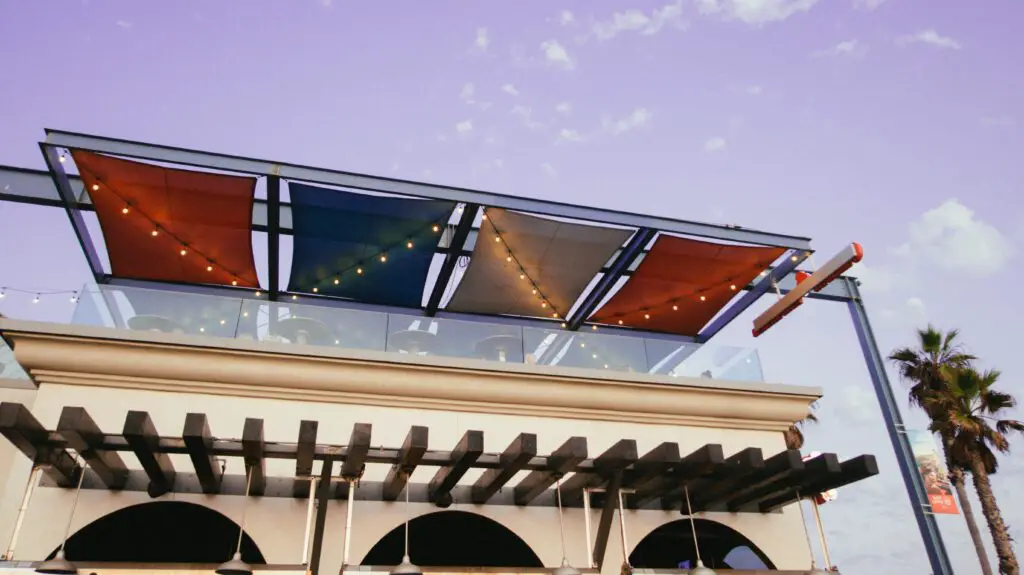 Adding a well-selected awning to your home can significantly boost its appeal and utility. Beyond offering shade and safeguarding from the weather, it elevates the aesthetics of your outdoor area. With countless choices at hand, pinpointing the ideal awning might seem thrilling yet daunting. However, we're here to steer you seamlessly, ensuring you pick what's best for your residence.
Step 1: Assess Your Needs and Space
Before diving into the world of awnings, such as those from ATS Awnings, take a moment to evaluate your specific requirements and the available space. Here are some key points to consider:
Purpose: Are you looking for shade over a patio, deck, or windows? Determining the primary purpose of the awning will narrow down your options.
Size: Measure the area you want to cover. This will help you determine the ideal size for your awning, ensuring a perfect fit.
Style: Consider the architectural style of your home. Do you want a modern, sleek awning or a traditional, classic design that complements your home's aesthetics?
Step 2: Explore Different Types of Awnings
Awnings come in various styles, each catering to different needs and preferences. Here are some popular types to consider:
Retractable Awnings: These versatile awnings can be extended or retracted based on weather conditions. Perfect for those who want flexibility in managing shade.
Fixed Awnings: If you're seeking a more permanent solution, fixed awnings are a great choice. They provide constant protection and are ideal for areas with regular sun exposure.
Freestanding Awnings: Offering the ultimate flexibility, freestanding awnings can be placed anywhere in your outdoor space. They're a fantastic option for creating separate seating areas.
Window and Door Awnings: These smaller awnings are designed to shade windows and doors. They add a touch of charm and also help in reducing indoor heat.
Step 3: Consider Materials and Fabrics
Choosing the right materials and fabrics is crucial for the longevity and visual appeal of your awning. Here's what to keep in mind:
Frame Materials: Awnings can have frames made of aluminum, steel, or wood. Each material has its pros and cons in terms of durability, maintenance, and aesthetics.
Fabric Selection: The fabric used for the canopy plays a significant role. Opt for a weather-resistant and UV-protective material that can withstand the elements without fading or deteriorating.
Step 4: Colour and Design
Now comes the fun part—choosing the colour and design that resonate with your style. Consider the following tips:
Harmony with Exterior: Select colours and patterns that harmonize with the exterior of your home. Whether you want a bold contrast or a complementary shade, make sure it enhances your home's curb appeal.
Patterns and Stripes: Play with patterns and stripes to add character to your awning. Just ensure that the design doesn't overpower the overall look.
Step 5: Functionality and Automation
Modern awnings offer a range of functional features that make life easier:
Motorized Awnings: Opt for motorized awnings that can be easily extended or retracted with the touch of a button. This convenience is particularly useful for larger awnings.
Sensors and Timers: Some awnings come with built-in sensors that automatically retract the awning in strong winds or extend it when the sun is shining. Timers can also help in managing shade based on your schedule.
Step 6: Budget and Installation
While choosing the perfect awning, it's essential to consider your budget and the installation process:
Budget Planning: Awnings come in a wide price range. Consider your budget and weigh it against the features and quality you're looking for.
Professional Installation: While some awnings can be installed as a DIY project, larger and more complex ones might require professional installation. Factor in the installation cost when planning your budget.
Step 7: Maintenance
To ensure your awning stays in top condition for years to come, proper maintenance is key:
Regular Cleaning: Depending on the material, regularly clean the awning to prevent dirt and debris buildup. This will extend its lifespan and keep it looking fresh.
Seasonal Maintenance: Before winter sets in, retract or remove your awning if possible. This will protect it from harsh weather conditions and prolong its life.
Final Thoughts
Choosing the right awning for your dwelling is an exhilarating endeavor. It encompasses evaluating your requirements, sifting through diverse styles, weighing material options, and infusing your essence via colors and patterns. With the ideal awning, you can craft a picturesque outdoor haven, enhancing your home's comfort and worth. So, embark on this journey armed with the knowledge from our ultimate guide, and get ready to transform your space into a shaded haven of relaxation and style.