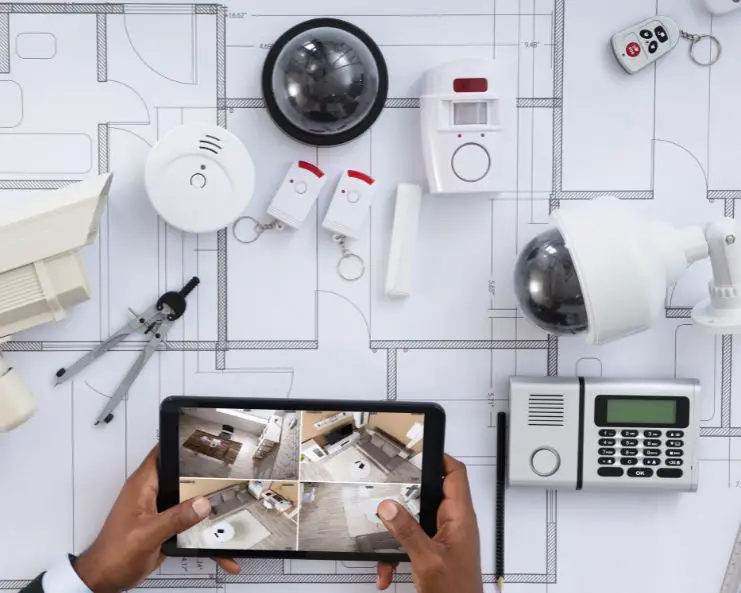 A safe and secure home is paramount for the well-being and peace of mind of its residents. It may seem overwhelming to consider all you need for a safe house, but you can make your home safer in a few easy ways without incurring significant expenses or disrupting your daily routine.
Practice Fire Safety
Fires can happen unexpectedly and pose a serious threat, which is why it is crucial to have comprehensive safety measures in place. One of the most important steps is to ensure you equip your home with working smoke detectors on each floor, including in every bedroom.
You should also create and practice a fire escape plan with your family, so you know what to do in these situations. Additionally, while having a plan is important, engaging in fire prevention is even more crucial. Regularly inspect your electrical outlets, and always be safe when using candles or turning on a fireplace.
Focus on Your Roof
Your roof becomes your home's first line of defense when a storm strikes, protecting you and your family from heavy rainfall and strong winds. However, due to its exposed nature, your roof can also be one of the weakest points in your home's structure, vulnerable to wear and damage. By protecting your roof from storms and natural disasters, you'll keep the rest of your home from sustaining heavy damage when the weather hits hard.
Regularly inspect your roof for signs of wear or damage, such as loose or missing shingles that can compromise its integrity. Additionally, consider trimming any nearby trees or branches that could pose a threat to your roof during a storm, as falling debris can cause significant damage. With these methods, you can provide the protection your home needs.
Install an Alarm System
An alarm system is an incredibly effective and reliable way to safeguard your space from potential intruders and various hazards, turning your home into a real safe haven. Modern alarm systems provide basic security features such as motion sensors, door and window sensors, and surveillance cameras. Some modern alarm systems also allow you to remotely monitor your home through a smartphone app. With this feature, you can have complete peace of mind knowing you're protecting your home, even when you are away.
Secure Doors and Windows
A significant number of burglaries occur due to unlocked or open doors and windows, providing easy access for intruders. Habitually locking your doors and windows, even when you are home, is vital to ensure your safety and security. This simple precaution can prevent potential break-ins and protect your loved ones and belongings. You can reduce the risk of burglary and make your home that much safer with the right vigilance.
Ensuring your home's safety doesn't have to be an overwhelming task. By following these easy steps and incorporating a few additional safety measures, you can make your home safer for you and your family. No matter how small they may seem, they can make a significant difference in keeping your home safe and secure.