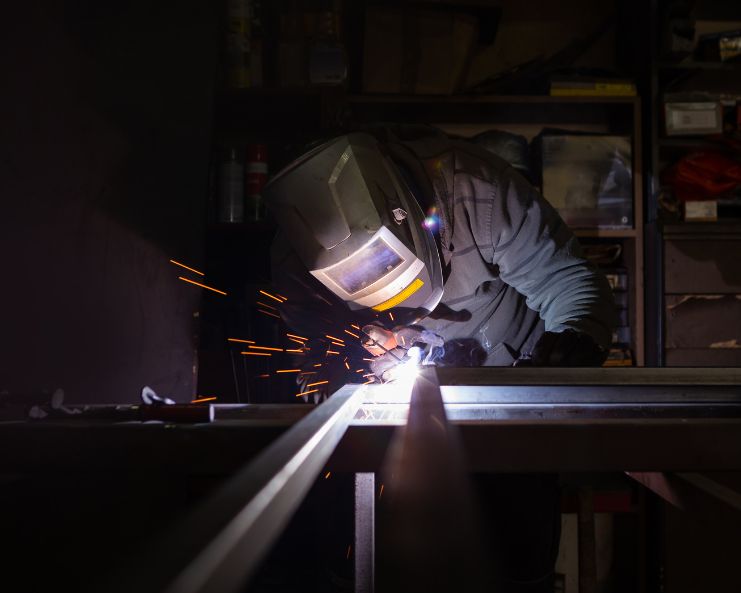 Welding is all about careful precision and patience. Not everyone knows the best place to start when learning it for themselves. A useful skill like welding allows you to do several different kinds of repairs independently. Sadly, only a few people pursue the skill outside of classwork. These are a few benefits of practicing welding skills at home to help improve the quality of your craft.
Develop a Hobby
The more you practice welding at home, the more chances you have to develop a new favorite hobby. There is more to welding than simple repairs around the house. Some artists use it as a form of expression by creating metal sculptures. If you choose to pursue art, it's worth it to know about beveling preparation for those who plan to work with thicker metals. However, you don't have to be an acclaimed artist to create some tasteful decorations for your home.
Monetize Your Services
Mastering a skill like welding gives you a competitive edge. For a side hustle, offering your welding skills to neighbors who need repairs is not bad. The work ranges anywhere from pipes in the basement to car parts. Adding welding to your repertoire of skills is a great way to make some money.
A Way To Relax
People are often stressed when they return home from the workday. Just like how decorating your home helps your mental health, welding can can bring you inner calm. Having a project to work on mindlessly brings a sense of calm. Whether in silence or with some music, welding is a great way to relax and forget about daily stressors.
You don't have to be a master to consider practicing welding at home. From simple goals to serious professional milestones, practicing your welding skills at home has many benefits. It's important to remember the lessons you learn in classes and to continue to follow standard safety precautions to ensure you are safe each time.