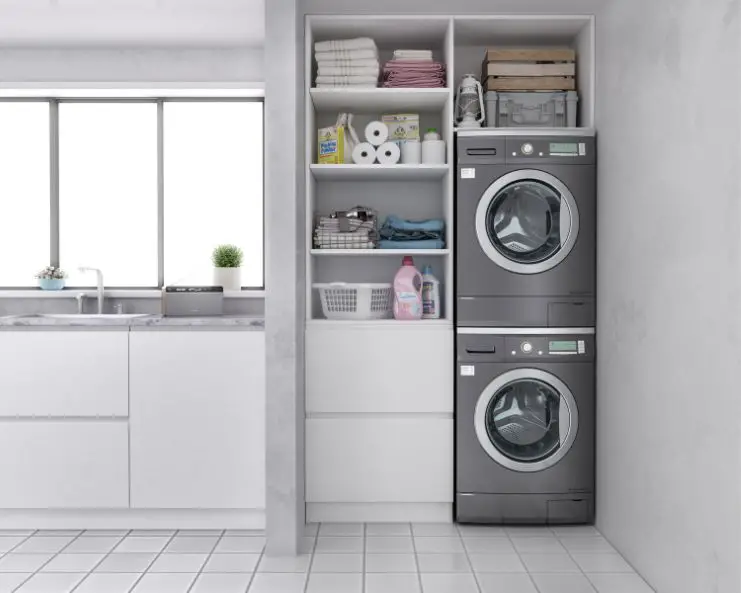 One of the best ways to transform a house into a home is by finding a space for everything, but it's not always possible. Size is a major variable that people consider when trying to find the right home for them, but getting a perfect size isn't always possible.
Thankfully, there are some creative ways to add more space to your home that won't break the bank. Some are literal additions, while others may be simply reorganizing and decluttering, which gives you more space to work with.
Learn To Segment Spaces
To add more room to your home, you must learn how to segment spaces properly. It may not sound like the most fun, but you can be creative with it. For example, when sharing a home office with your partner, things can get crowded. Each of you will probably have a desk and computer, and it's easy to distract each other while working.
Fortunately, you can divide your space and separate your stuff to minimize these distractions and keep your spots separate. Segmenting spaces like this isn't necessarily adding more room, but you are mentally turning one room into two, and you can physically make that mental barrier a reality. A physical partition could crowd you, but it can help you know which space is yours and which is your partner's.
Get Creative With Appliances
Unfortunately, appliances get in the way of usable space in your home. They're items you need in your home, but they're big, bulky, and difficult to work around. However, there are some strategic ways to hide them. If you want to strategically hide your washer and dryer, consider building a cabinet around them. A cabinet around your washer and dryer will give you a lot more storage space where you can put items that are crowding your living quarters, such as:
Pet food
Laundry detergent
Spare sheets
Holiday decorations
Cabinets are a great way to hide different appliances, but there are other ways to hide small appliances creatively. Coffee makers or blenders can sit in cabinets until you want to use them, or you can hide them behind other appliances or furniture.
Convert an Attic, Basement, or Garage
One fun way to add space to your home is by converting an existing room, such as an attic, garage, or basement, into a new space. These rooms hold a lot of potential, and you can use them for much more than storage. With a little bit of elbow grease and planning, they can turn this space into a new media room, play area, or anything in between! You can still use them for some storage, but having a completely new room to do whatever you want is a great way to add more space to your home.
There are a lot of fun and creative ways to add more space to your home, turning your formerly cramped and uncomfortable home into a place where you can let loose and relax. Homes should be comfortable spaces, but space restrictions can often get in the way of that. By adding or finding new space, you are essentially turning a house into a livable home again.