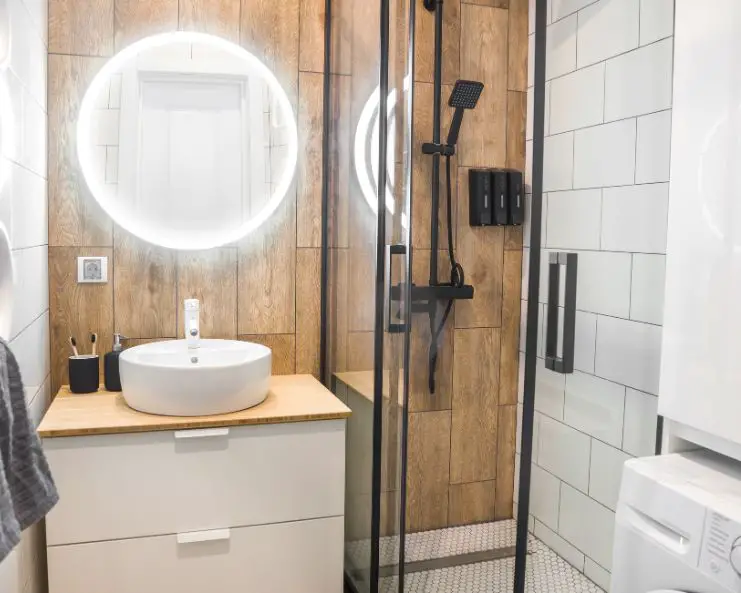 Tired of the same old look in your mobile home bathroom? Don't worry. We have some fantastic ideas for you. In this article, we will discuss exciting upgrades for your mobile home bathroom that will elevate your space, making it both stylish and functional. Even with limited square footage, clever design ideas and quality materials can make your bathroom look and feel luxurious.
Upgrade Your Vanity and Sink
A focal point of any bathroom is the vanity and sink. Upgrading to a modern vanity will allow you to multitask during your morning and nighttime routines, add extra storage, and improve your bathroom's aesthetics. Choose a sleek and compact design that complements your bathroom's overall theme. A stylish vessel sink and an elegant faucet will complete the transformation.
Give New Life to Old Tile
Instead of replacing old tiles, which can be expensive and time-consuming, consider painting them. You can use specialized tile paint in a choice of colors that will make your bathroom feel fresh and bright. Tile paint is an affordable option and a straightforward way to give your bathroom a major facelift without breaking the bank.
Transform Your Bathtub Into a Shower Stall
Incorporating exciting upgrades for your mobile home bathroom can be as simple as swapping out your old bathtub for a modern walk-in shower. A glass enclosure and a high-quality thermostatic shower system will give your bathroom a contemporary look and provide a comfortable shower experience. Plus, it's easier to clean and maintain compared to a tub. However, some homeowners ask if converting their tub to a walk-in shower is worth it, given the amount of space they may or may not have. The distinctive look and convenience that walk-in showers offer is certainly something to consider when determining if this project will work for your home.
Incorporate Stylish Storage Solutions
Bathrooms in most mobile homes are tight on space, so opt for creative storage solutions that fit your bathroom's design. Wall-mounted shelves or tall, narrow storage towers can add extra storage and help you organize your bathroom essentials. A mirrored medicine cabinet is another practical option that serves a dual purpose: storage and space for grooming.
Add Decorative Upgrades
Finally, consider making some decorative changes to give your bathroom personality. Hang a new shower curtain with a stylish print, switch out your old towel racks for contemporary chrome ones, or install a modern light fixture. You can decorate your bathroom in many amazing ways, even on a budget. Add colorful towels, a plush bathmat, and decorative accents, like candles and plants, to complete the look.