Organic seeds are a great way to make your garden sustainable, but they can be hard to find. You may have heard about organic gardening and organic farms, but not organic seeds. Organic farming is a type of organic agriculture that prohibits the use of chemical fertilizers and most synthetic pesticides which makes it more environmentally friendly than regular farming. Our home has an absolutely gorgeous garden which is perfect for our two dogs to run around in, but it's also a prime spot for planting. This blog post will give you tips on where to buy organic seeds!
What are organic seeds?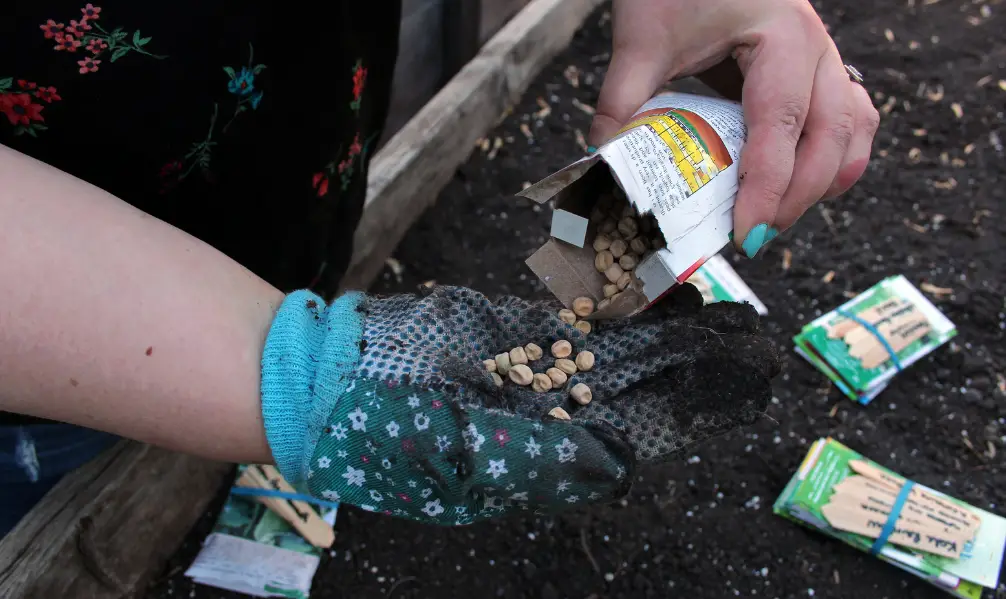 Organic seeds are organic, non-genetically modified plants grown from organic seed stock. This means that the organic seeds you buy have not been genetically engineered or bioengineered to produce certain traits and withstand herbicides.
Organic seeds represent the organic farmer's hope for the future. Organic farmers are hopeful that organic food will become the norm. They hope that organic farms will be an organic industry and organic seeds will be a way to make all organic gardens sustainable!
Where can organic seeds be found?
Organic seed suppliers may not always be local. If you do find organic gardeners in your area, make sure to ask them about organic seeds! The Organic Trade Association also has a list of companies that sell organic seeds and other organic gardening supplies – it is worth checking out if there are any organic seed suppliers in your area.
The organic seeds that are easiest to find might be the organic tomato or organic pepper varieties at your local gardening supply store – and they're also some of the most popular organic garden products! These types of organic seeds can easily be planted during any season; each plant will produce tomatoes, peppers, or both.
Other places you can find organic seeds include:
Online Catalogs – There are many online catalogs that you can shop from. The prices are a lot higher, but don't worry; it's more than worth the price.
Organic Garden Centers – Many garden centers sell organic seeds. Sometimes you can purchase just a few seeds when purchasing from these stores.
Friends and Family – If you know people who regularly grow their own food, seeds from those foods can be an organic option. My mother-in-law is a very keen gardener and I always go to her for some of her seeds when she's grown enough produce.
Join Seed Savers Exchange, a club with members who commit to organic practices and to saving and preserving seeds. You can order online or you can join a local group
Growing plants – Many gardeners find that when you grow food, you also have access to all the seeds. Learn how to preserve your own seed supply so that it can be used year after year.
A surprising place to buy organic seeds is definitely Amazon. Just search for the different types of seed you want and don't forget to check that the business selling them is certified.
Survival Seeds – Organic heirloom seeds may be difficult to find, so look carefully when you do. When buying these types of seeds, ask about the company's history and process for growing them. Look for companies that have been in business for a long time and have documentation that proves they are organic as well as those who will send you samples
You'll find that biodynamic seeds tend to be produced using organic practices, which take into consideration regional growing environments. These varieties of seeds are noted for producing better yields in certain areas.
Why do organic seeds help you to be sustainable?
So you can see that finding organic seeds is easier than you might think. But how does using them help you be more sustainable in your life?
There are a few main reasons:
organic seeds are grown without the use of pesticides or herbicides, which means that they have been harvested in a way that is friendlier to our environment and natural ecosystem
organic seeds can grow into plants with lower levels of nitrates than some nonorganic varieties. This makes them healthier for us to eat because it reduces exposure to harmful chemicals
organic seeds also contribute to the reduction of carbon emissions and pollution
Embracing organic seeds
By using organic seeds, we are making a big step in the right direction towards sustainability. Organic seeds not only have organic properties that make them healthy food for people to eat but organic practices that can help to teach our children about organic lifestyles. It is an important way of life and hopefully organic seeds will become more popular in the near future.