Ahhhh, that new car smell…it's great isn't it? But it comes at a premium.
It's a well known fact that buying a used car is much cheaper than buying brand new, but with so many different options for buying new cars nowadays, you can walk away with a flashy new ride and get a great deal on one. I recently purchased a brand new car (A Suzuki Swift if anybody is curious) after all of my previous cars being brought used. It was quite a terrifying process for me since I had no idea where to begin when buying a new car and because there was so much information out there, it was very easy to get overwhelmed. But I was able to narrow things down and get a complete guide to buying a brand new car with a few simple steps.
So, here are a few of my essential things that you absolutely must do before you decide to buy a new car.
Do Your Research
Make sure you spend as much time as you can researching some of the cars that you are thinking about buying. If you have a specific car in mind already, be sure to research the other cars in its class as well. You might even find another one you like better and is rated higher from consumers, has higher crash test scores, better resale value, higher mpg's, or whatever else floats your boat. I knew immediately that I wanted to get a Suzuki since they were highly recommended, but I was open to a lot of other options too. I was able to compare the makes and models I was interested in and was even able to calculate my fuel budget for each one with an online calculator. One of the websites I looked at showed a full range of makes and models that I could easily compare prices on, which you can find here. Although I was set on getting a Suzuki, I did have a browse at other models and did almost get a new Toyota as that was another brand that was very highly recommended to me.
If you're still learning to drive and looking to book your test, I would highly recommend signing up to get alerts about driving test cancellations in your area. Booking a driving test can often be a very long wait, so by getting informed about cancellations for driving tests, you can get onto the road sooner!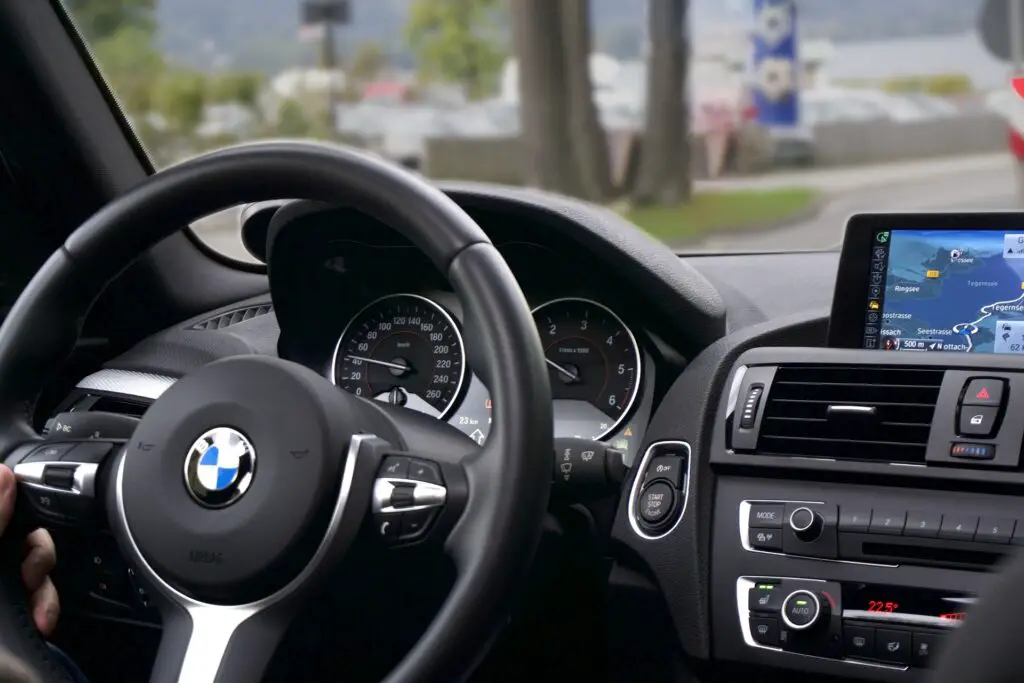 Set Your Budget
Once you have decided on a car, you'll need to think about pricing. It's very rare that most people can buy a brand new car outright (if you're one of those people, I am very jealous), so lots of people will look at options such as finance. There are lots of different places that can offer you finance options to help you pay for your car and you can even use an online car payment calculator, so you know exactly what you can afford on a monthly basis. This can give you great leverage when negotiating the price on your new vehicle. But you also must keep in mind that it's not a definite price level, but more of a guide for haggling with the salesman about the price (if you like to haggle that is).
Consider Getting A Loan
Once you have settled on a fair price for the vehicle you are buying, it's time to think about how you're going to pay for it. I've previously mentioned paying for a car on a finance plan, but you can just get a loan to pay for it as another option. You need to pay close attention to the interest rate on the loan you choose. This is not something that can normally be negotiated, but you still need to be aware of what your interest rate will be – even 1 percentage point lower can save you over £700 on an average priced new vehicle, over the life of the loan.
My advice on this would be to go after those low APR loan offers that the dealerships sometimes have. You can even look at price comparison websites to see what banks and companies can offer you – my bank offer loans for big purchases and they have some great deals on interest rates.
There are many different things that factor in to what vehicle you actually end up purchasing – comfort, resale value, safety, style etc. Just make sure you add "research" and "interest rate" to that list, and stay informed as you find your next car.