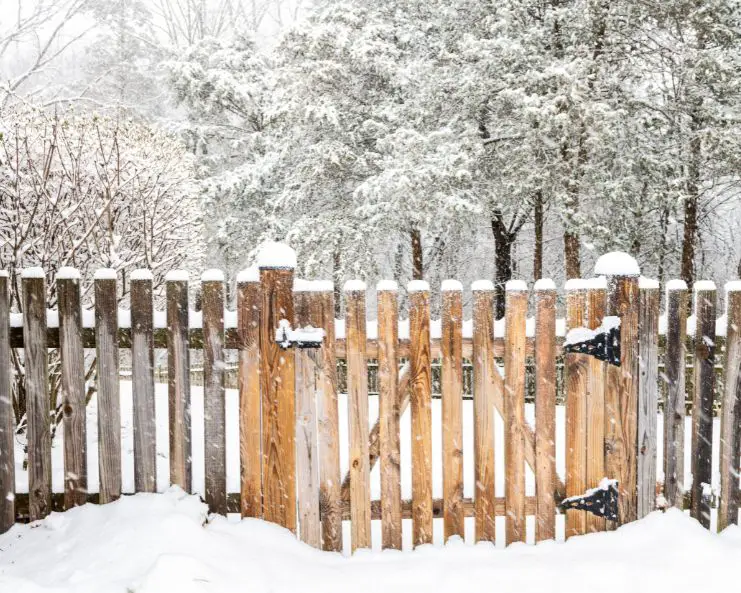 Snow is a beautiful winter delight, but you must remember to tend to your home's exterior features. If you have a wooden fence surrounding your home, you must know how to care for it in the winter.
Trim Nearby Branches
Cut away any tree branches that hang over the fence. Branches can fall from the weight of snow and ice, and windy storms can knock them down. If a branch falls on your fence, it can cause damage. Look around to see if there are any branches at risk of breaking and harming the fence.
Perform Repairs
Before the first snowfall, consider making some exterior improvements to boost your curb appeal and protect your wooden fence. You might notice your fence requires a few repairs. The cold winter weather can cause additional deterioration in those spots.
Brush away any lingering dirt and leaves sitting at the base of the fence. Then, you can start the necessary repairs so your fence is in good shape for the winter.
Apply a Waterproof Stain
One of the best ways to care for a wooden fence in the winter is to paint the fence with a waterproof protective stain. It helps protect the surface from absorbing additional moisture and succumbing to rot or warping over time.
Each type of wood requires staining at different frequencies, but it's ideal to apply a protective stain at least every three years.
Brush Away the Snow
Snow rests on rooftops, tree branches, and fences, weighing heavily on these surfaces. Failing to remove the snow allows more moisture to soak into the wood and damage your fence's integrity.
Use a brush or a broom to remove the snow from the surface. Excess moisture weakens wood over time. Brushing off the snow will remove extra weight and limit water damage.
Keeping up with the exterior of your home is the best way to make sure all the things you love last for a long time. If you feel like something is missing, learn about some exterior home improvements that will improve your home's presence!