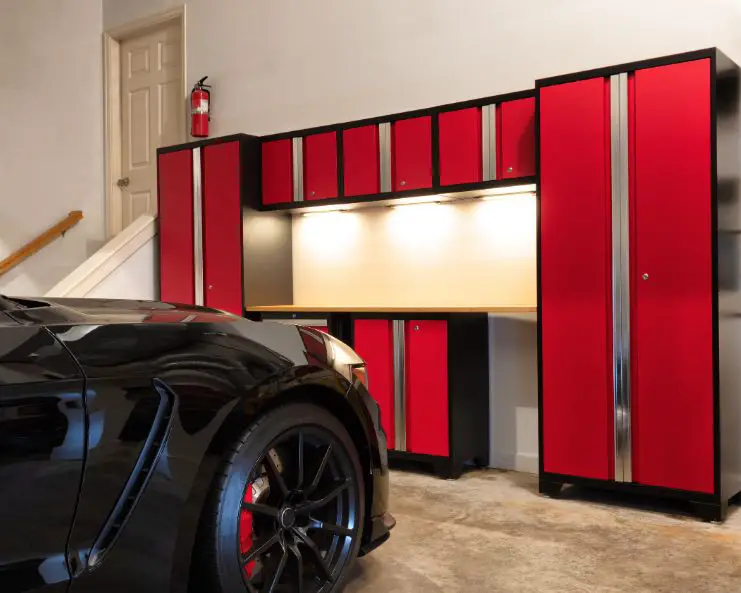 Are you constantly looking for affordable DIY home improvements? Although it's fun to experiment with interior design and décor, the real issue in your home may lie in a disastrously disorganized garage. If you need assistance optimizing the space, read these five space-saving storage methods for your garage!
Make the Most of Your Wall Space
Wall space is one of the best ways to take advantage of your garage's square footage. But which approach is most effective?
Wall-Mounted Storage Cabinets
Open shelving is great, but perhaps you're searching for a studier alternative. Wall-mounted cabinets are some of the strongest and most versatile options for garage storage! You can drill the cabinets directly into the walls, so they won't fall after filling with heavy items.
Add Wire Baskets to the Walls
Do you buy groceries or cleaning supplies in bulk? Maybe you have an abundance of sports gear for your children, like soccer balls and baseball mitts. Add wire baskets to the garage walls if you want a clear area to grab these items whenever you need them. This storage solution lets you and your kids to find exactly what you're looking for.
Install a Pegboard on Leftover Wall Space
Don't let unused wall space go to waste. Another space-saving storage method for your garage is to add pegboards to unused wall space.
You might see pegboards sitting above work benches. People store wrenches, cables, drills, pliers, screwdrivers, and more. But that's not all pegboards are good for.
They're also great for storing large items! The spaces between your cabinets and shelves are perfect for pegboards if you have wall space. Store items like brooms, leaf blowers, weed eaters, and ladders in this portion of the garage. The appliances will be simple to find and put back once the task is complete.
Try Out Storing Tubs on the Ceiling
You might have containers of childhood mementos, holiday decorations, and a mountain of miscellaneous items that you can't say goodbye to just yet. Look up to the ceiling for your next storage opportunity when you've run out of wall space.
Overhead storage is a great solution for lightweight items that you don't use frequently. Place wooden beams where the tubs can easily slide into place. They will hang reliably from the ceiling until the next time you need to get them down!
Add a Bench-Top Organizer for Smaller Objects
Most homeowners like to install workbenches in their garages. Workbenches are versatile tools that can accommodate various projects, whether you repair cars occasionally or craft DIY products.
Most projects require tiny tools to get the job done. On top of the workbench, you can add a plastic storage container designed for small objects. You can store an array of nails, nuts, bolts, measuring tape, utility knives, pliers, and more!
Don't only remodel the garage's interior! The outside also deserves an amazing new look. Choose the best garage door style for your home to instantly boost your home's outward appearance. Suddenly, you have a transformed garage that's gorgeous in every way.