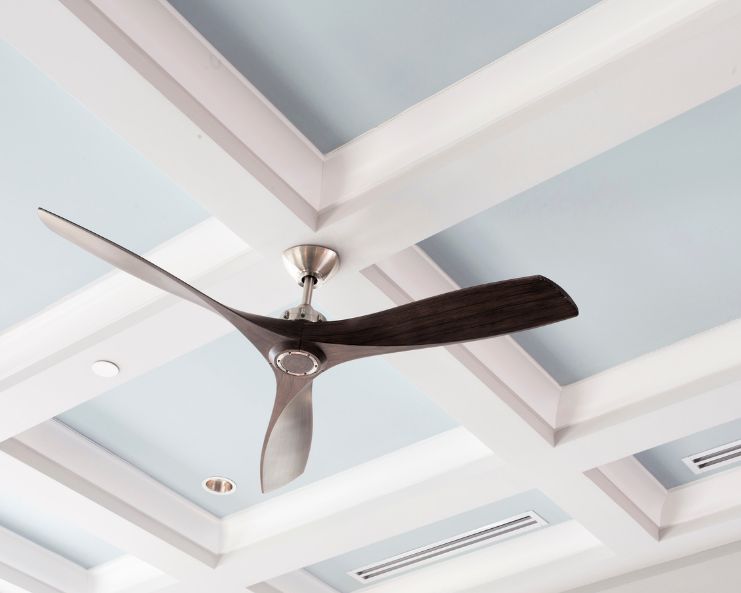 In many older houses, homeowners didn't take an interest in designing a decorative ceiling. They thought, "Who looks up there anyway?" In more recent architecture and home builds, many people are emphasizing the ceiling because it creates a visual balance and contrast between the other walls in the room. Add more beauty to your home by finding unique ways to decorate your ceiling on a budget.
Paint a Color Other Than White
A typical ceiling usually has white paint and nothing more. By all means, you can leave it this way, but adding a different color makes this area stand out more. Plus, this is one of the most budget-friendly options on this list. Choose the same color as your wall paint, or select an accent color from your wallpaper so that everything balances together.
Install Box Beams
Repurposing old materials for an accent on your ceiling is an excellent way to create a rustic ambiance in your home and draw your guest's attention upward. Using box beams is a great way to decorate a ceiling because you're using sustainable practices and giving life to a material that otherwise wouldn't have had a use. Learning how to refinish box beams is quite simple and something you could do yourself!
Add Moldings
Another way to add dimension and definition to your ceilings is with moldings. There's no standard pattern you must follow with moldings; you can really create whatever your heart desires. Try using moldings in a straight line for a more modern look, or consider intricate designs for more of a magical or whimsical feel.
Create a Ceiling Medallion
A ceiling medallion is when you add a decorative element to the canopy of your ceiling, typically where the light fixture hangs. This is a great way to design a unique home that makes a statement. The medallion can be as big or small as you desire, and it's not so overwhelming that it overpowers your entire ceiling.
Paint a Mural
This unique way to decorate your ceiling on a budget won't necessarily be for everyone. Painting a mural can be fun. However, it'll become the room's indisputable focal point. Ensure this is something you want before finding mural ideas. We recommend doing this in a child's room because it gives them creativity and something unique to look at.
Don't leave your ceilings bare! Add a little color and dimension to yours with the ideas above. Which one of our ceiling décor methods would you consider for your home?