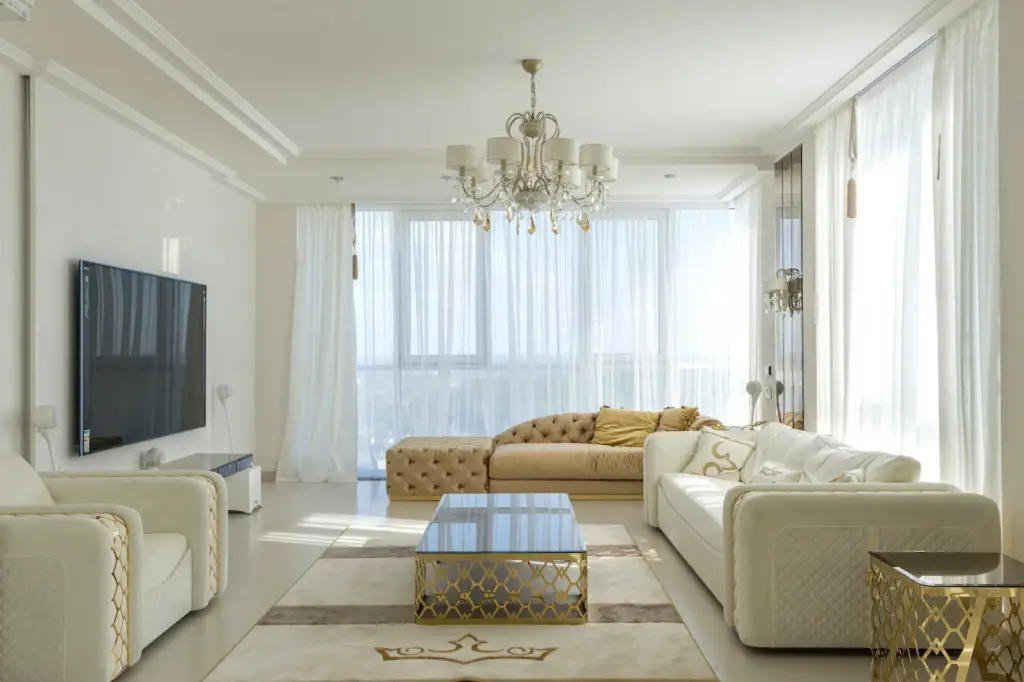 Your home's living room space is perfect for unwinding and relaxing. This is further supported by statistics that show that 45% of Brits enjoy spending their leisure time indoors watching TV. In addition to a space for indoor relaxation, your home's living room is where you entertain guests and spend time bonding with your family. This is why you want your living room design to be inviting and appealing. You can do this by implementing various elements to create a warm, cosy, and charming living room. Here are some smart and practical ways of doing just this!
Use a warm colour palette
According to experts, colour in a design influences how you feel in and about the space. The colour scheme you pick sets the tone for the design and style of a room. Interior designers recommend using earthy tones to create a charming living room space. Shades of off-white, grey, beige and other neutral colour palettes are usually great options as they ignite feelings of calmness and relaxation. When selecting a colour palette for your living room, consider the various elements, such as the decor pieces and furniture. This would ensure you select a colour that is the right complementary, ensuring aesthetically pleasing uniformity.
Use lights
The lights in your living room play a significant role in the ambience you are trying to create. If you are going for a warmer space, consider replacing your harsh lights with dimmer ambient options. For example, consider installing standing shaded lamps with light diffusing shades instead of one bright light fixture to create a warmer and softer glow. You can also install dimmer switches, which would help you regulate the intensity of light and the mood you want to create. To add more charm and intimacy, fireplaces are an excellent idea. A fireplace not only adds to the warm light effect of your living room but also helps improve your mood, gives your space a cosy ambience, and is a great source of comfortable warmth on a chilly night. If you've just invested in a fireplace or are getting stocked up for next winter, Firewood Farm has a wide range of kiln dried logs available to suit any fireplace and budget.
Consider layering texture
The key to creating a cosy room is layering textures. The whole point of layering is to create a pleasing and inviting space by mix-matching various cosy textures. You can do this with the furnishings and accessories in your living room. For example, you can layer velvet throw pillows with wool blankets, making your living room the ultimate place to snuggle. However, you shouldn't limit the layering texture in your living room to just furnishings. You should also consider the various textures within the room, such as your drapes and flooring.
Include indoor plants
There are several advantages to decorating your living room space with plants. This is why indoor plants are the perfect addition to your living room to make it cosier and increase the charm. For instance, plants help you improve the air quality of the home, boost productivity and creativity, and are therapeutic. Additionally, indoor plants add to creating warmth and charm in your living room as they reduce stress, soften the space, and encourage recovery.