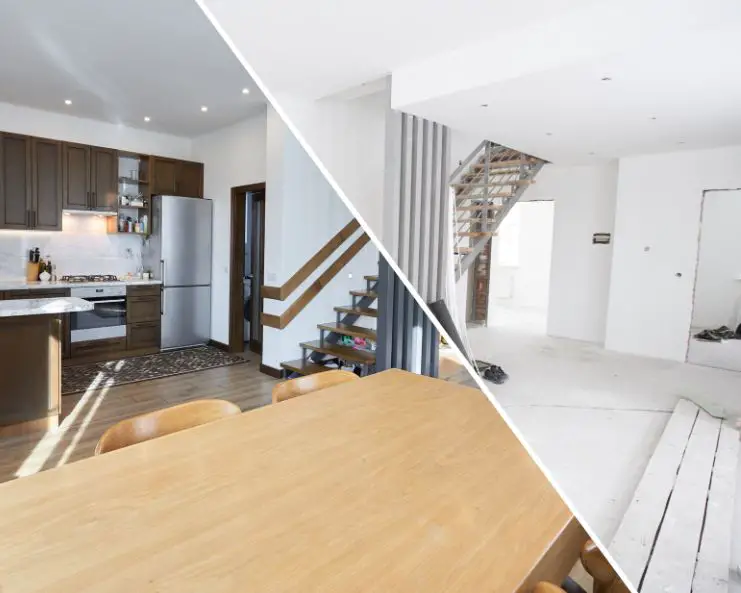 Your day-to-day quality of life can be significantly influenced by the environment in which you live. The design and functionality of your home play a pivotal role in your physical, mental, and spiritual well-being. Learn more about the impact of modern home renovations on lifestyle quality.
A More Functional Kitchen
Kitchen renovations can do more than just increase your home's resale value. They can also contribute to a healthier lifestyle. Making your kitchen more functional encourages home cooking, fostering better dietary habits and promoting overall health.
A More Beautiful Bathroom
Bathroom remodels are a very common home renovation project. Most homeowners remodel a bathroom simply to update its look. But a bathroom remodel can have a profound impact on daily comfort and relaxation. It's the one room in the house you must visit several times a day, so it's important to make it a peaceful retreat for your most private needs.
A well-designed bathroom can provide a spa-like retreat that creates a positive impact on mental health. To maximize the benefits of a bathroom remodel, make sure you're fully prepared for the bathroom renovation and ready to endure some inconvenience in exchange for a far more pleasant and usable bathroom.
Adding a Home Office
Building a home office has become increasingly popular, especially with the rise of remote work. A well-planned home office can improve productivity, reduce stress, and create a work-life balance. It provides a dedicated space for work, separate from the rest of the home's activities.
Smart Home Transformation
The integration of smart devices in homes is another modern renovation trend enhancing lifestyle quality. Smart devices provide convenience, security, and energy efficiency. For example, programmable thermostats can adjust temperatures based on your schedule, saving energy and ensuring your home is always comfortable. Smart security systems provide peace of mind, as you'll always know your home is protected.
However, it is important to note that while home renovations can improve lifestyle quality, they should be undertaken thoughtfully. Some projects may not pay for themselves at resale. But if you're planning to stay put, the significant impact of modern home renovations on lifestyle quality can offset the expense over time.
Modern home renovations are more than just aesthetic improvements. They are investments in lifestyle quality, contributing to healthier, more comfortable, and more efficient living. By strategically planning your renovations, you can maximize these benefits and truly transform your home into a personal oasis.