Your living room is more than just four walls and some furniture; it's a canvas for self-expression. It's where you relax, entertain guests, and create memories. So why not make it a reflection of your personality and style? In this blog post, we'll explore various ways to add personality to your living room decor, with a special focus on the power of canvas prints.
1. Canvas Prints: The Artistic Touch
Let's start with one of the most impactful ways to add personality to your living room: canvas prints. These versatile pieces of wall art can completely transform your space. Here's how:
a. Choose the Right Images
Start by selecting images that resonate with you. Whether it's a breathtaking landscape, a cherished family photo, Leopard canvas art prints, or a piece of abstract art, the key is to choose images that make you feel something.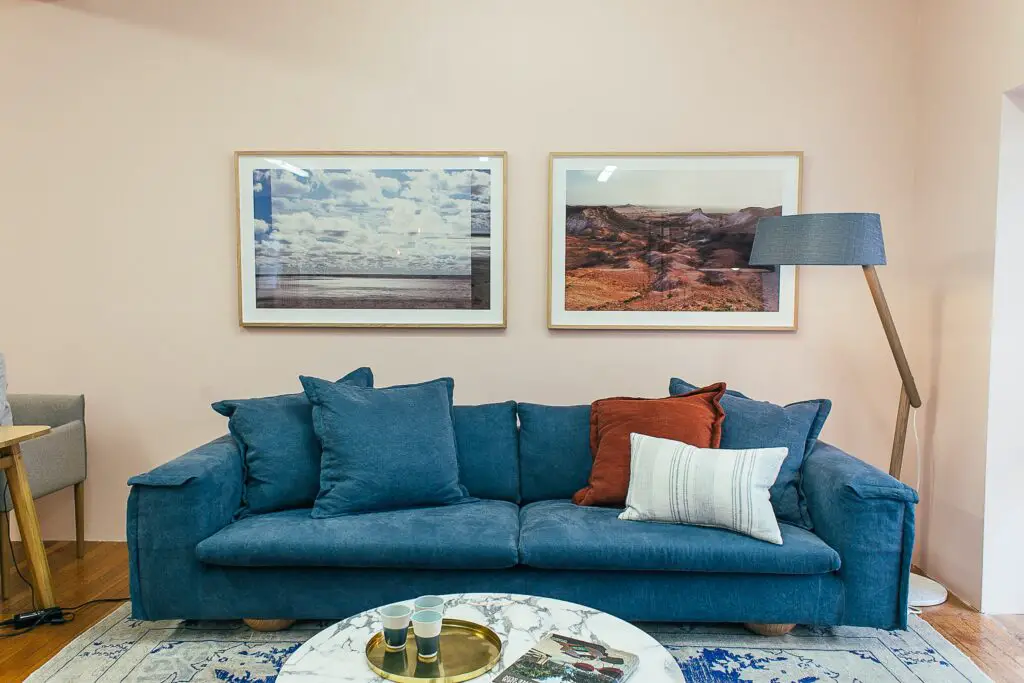 Consider the color scheme and style of your living room. Your canvas print should complement the existing decor while adding a unique touch.
b. Size Matters
The size of your canvas print matters. A small print may get lost on a large wall, while an oversized print can overwhelm a smaller space. Measure your wall and choose a size that suits the proportions of the room.
c. Placement and Arrangement
Think about where you want to place your canvas prints. They can be the centerpiece above your sofa, a gallery wall, or even scattered throughout the room.
Experiment with different arrangements before committing to a final layout. You can even use tools like paper cutouts to visualize the placement.
2. Mix and Match Textures
Adding personality to your living room isn't just about the visuals; it's also about the tactile experience. Mixing and matching textures can make your space feel warm and inviting.
Consider adding textured throw pillows, blankets, and rugs. Velvet, faux fur, and knits are great options to create a cozy atmosphere.
Incorporate wooden furniture, like coffee tables or bookshelves, to bring in a natural element. Wood adds warmth and a touch of earthiness to your decor.
3. Color Palette: Express Yourself
Your choice of colors can speak volumes about your personality. Here's how to use them effectively in your living room decor:
Start with a base color that you love. This could be the color of your walls or your largest piece of furniture.
Add pops of color through accessories like cushions, curtains, and artwork. These accents can reflect your personal taste and add vibrancy to the space.
Don't be afraid to mix and match different colors, but try to maintain a sense of balance. A harmonious color scheme can create a soothing and visually appealing atmosphere.
4. Personal Collections: Showcase Your Passions
Do you have a passion or hobby that defines you? Incorporate it into your living room decor to add a unique and personal touch.
If you're a bookworm, create a stylish bookshelf display with your favorite titles and decorative bookends.
For music lovers, consider framing vintage album covers or displaying musical instruments as wall art.
Travel enthusiasts can showcase souvenirs and travel photos in an elegant way, creating a conversation starter for guests.
5. Lighting: Set the Mood
The right lighting can transform the ambiance of your living room and reflect your personality:
Install dimmer switches to control the intensity of your lighting. This allows you to create different moods, from cozy and intimate to bright and lively.
Choose unique lighting fixtures that showcase your style. Whether it's a statement chandelier, sleek pendant lights, or vintage lamps, lighting can be a work of art in itself.
Don't forget natural light. Use curtains or blinds that allow you to control the amount of sunlight streaming into your space.
6. Personalized Decor: Customized Pieces
Personalization adds a distinctive touch to your living room decor. Here are a few ideas:
Customized throw pillows or cushions with your initials, favorite quotes, or meaningful dates.
Personalized photo frames that showcase your family's cherished moments.
Handcrafted decor items or artwork that you've created or commissioned.
7. Greenery: Bring Life In
Plants not only add a touch of nature to your living room but also improve air quality and contribute to a sense of well-being. Choose plants that match your level of commitment to care:
Low-maintenance options like succulents, snake plants, or pothos are perfect for busy individuals.
If you have a green thumb, consider a variety of indoor trees, flowering plants, and herbs to create a mini oasis.
8. Furniture Arrangement: Create Conversation Zones
How you arrange your furniture can impact the functionality and personality of your living room:
Create conversation zones by arranging seating in a way that encourages interaction. This is perfect for hosting gatherings and cozying up for chats.
Mix different styles of furniture for an eclectic look. An antique coffee table alongside a modern sofa can make a statement.
9. Artwork Beyond Canvas Prints
While canvas prints are a fantastic addition, don't limit yourself to just one type of artwork. Here are some alternatives to consider:
Sculptures: Three-dimensional art pieces can add depth and intrigue to your living room decor.
Wall Decals: Temporary wall decals are an excellent way to experiment with patterns and designs without the commitment of paint or wallpaper.
Mirrors: Mirrors not only make your space appear larger but also reflect light and add a touch of glamour.
10. Personal Touches: The Final Details
The smallest details can make the biggest difference. Here are some final touches to consider:
Personalize your coffee table with a stack of your favorite books, a decorative tray, or a collection of candles.
Incorporate your hobbies into the decor. If you love knitting, display some of your handcrafted creations. If you're a photographer, frame your own photos.
Family heirlooms and antiques can add a sense of history and nostalgia to your living room.
Remember, your living room decor should be a reflection of you. Don't be afraid to experiment, mix and match, and let your personality shine through. With canvas prints, thoughtful color choices, and unique decor pieces, you can infuse life into your space and create a living room that truly feels like home. So, roll up your sleeves, let your creativity flow, and watch your living room come alive with personality and style.