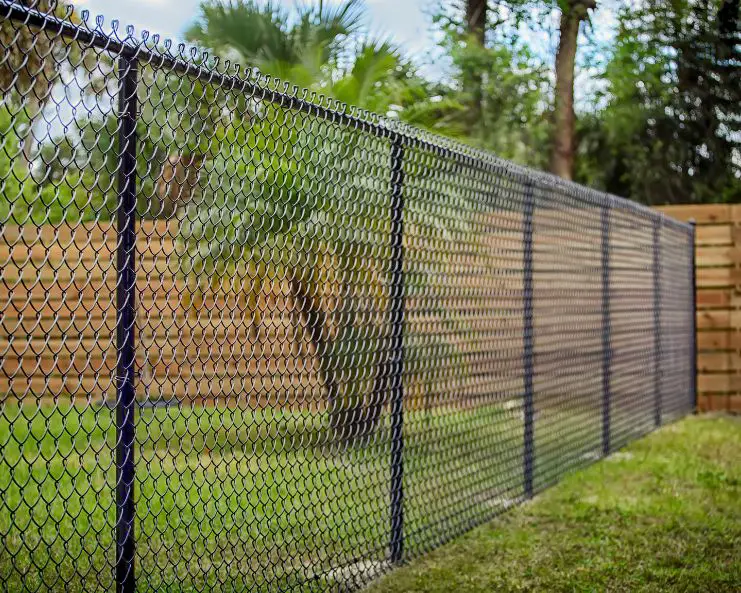 If you're looking to revamp your outdoor area, you should consider some changes for your backyard. You must find what works for your household, and through careful planning and budgeting, you can transform your backyard into a beautiful and functional space that suits your needs. It will take time and effort, but it will be well worth it once your dream yard is a reality!
Add Outdoor Lighting
Enhance the ambiance and safety of your backyard by incorporating outdoor lighting. Consider installing energy-efficient, solar-powered, or low-voltage lights to save on electricity costs. For a warm and inviting atmosphere during outdoor gatherings or serene evenings, you can add decorative string lights or charming lanterns.
Install a Chain Link Fence
If you want to enhance the privacy and security of your backyard, consider installing a sturdy chain link fence. Not only does it provide a physical barrier for children and pets, but it also offers peace of mind that uninvited guests won't wander onto your property. Chain link fencing for homes has many advantages you can't pass up, such as easy maintenance and installation. With its durable construction, this fencing is a cost-effective option that will last a long time.
Work on Your Green Thumb
If you have always wanted to experience the joy of growing your own delicious and nutritious fruits, vegetables, or herbs, consider installing a garden in your backyard! With a little work, you can create a lush space that adds beauty to your outdoor space while providing a bountiful harvest of fresh produce.
Before starting your garden, there are a few key questions to ask yourself ahead of a backyard makeover project. Identify your goals and restrictions early so you can tailor your garden to suit your preferences. Additionally, choose plant varieties that are well-suited to the climate in your area.
Add Furniture
If you want to take your backyard to the next level, consider adding high-quality furniture to entertain guests. However, you should consider a few things before purchasing anything. Look for furniture with weather-resistant materials that can withstand the outdoors. Consider adding a hammock or hanging chair to enhance your enjoyment of your outdoor space!
Transforming your backyard requires careful planning and attention to detail. With these tips and tricks,you can move beyond considering changes for your backyard and actually implement them! Transform your backyard into a haven that reflects your style and provides endless enjoyment.