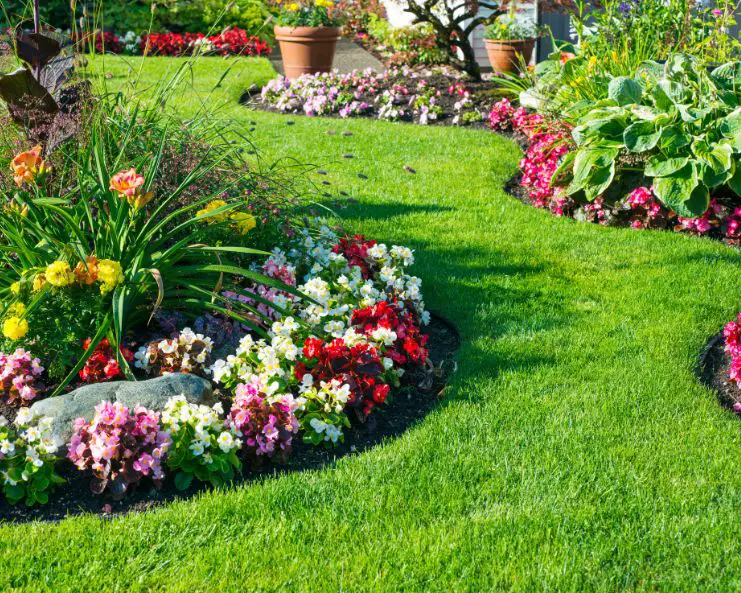 January can be a bleak month. The holiday season is over, the weather is gray, rainy, snowy, or foggy, and there's barely any sun. Even if you've worked hard to maintain winter interest in your garden, the road to spring can feel awfully long in January.
These tips for transitioning a winter garden to spring will provide that little boost of interest and preparation that will get you through to spring, when the first spring bulbs begin sending up their blossoms.
Clean Up and Make Notes
Most homeowners are familiar with "spring cleanup" services offered by local landscaping services. But this doesn't mean you should wait until April to get started tidying up the garden.
If you have a day when the ground is free of snow cover and it's warm enough to get out into the yard, get out there and pick up any fallen twigs and branches. While you're at it, pay close attention to the ground and note any areas, or where tree roots are exposed or snow and ice have melted where other areas of the yard are still frozen.
This helps you identify spots that get more sun in the early spring, and places that might need protection from erosion. It also tells you where to apply soil amendments (fertilizers) to give those exposed roots the nutrients they need.
Start Seeds
Mid-winter is a good time to start seeds indoors for spring vegetables. Read your seed packets and determine if you can get started indoors now, and then harden off and plant outdoors when the weather warms enough.
Come February, it may be time to start mid-summer veggies like tomatoes. This gives your plants time to grow large enough to withstand going outdoors during the hardening-off week before they go into the ground in late May or June, depending on your zone.
What To Do When the Ground Is Frozen Solid
You don't have to settle for a boring, bleak garden when the soil is frozen. Instead, you can add some outdoor garden decor that will provide the color and interest your plants can't give you in the winter.
Add some figurines to your bare garden beds, and put a mailbox cover out front. Place some durable, colorful planters on your front porch; you can fill them with blooms when spring comes. Even though the time for holiday wreaths is over, you can still add a door decoration to your front door.
Mid-winter is also a great time to plan your spring garden and choose improvements for your backyard. Map out your flower and vegetable gardens now, along with things you noticed last year that you want to fix this year. Perhaps you need another raised bed, or you want to transplant a shrub that's outgrown its location.
Even if you're snowbound, remember that spring will come—and it might come faster than you expected. Our top tip for transitioning a winter garden to spring is preparation. Be ready with a tidy yard and proper equipment, like an edger, stirrup weeding hoe, and a good sharp pair of loppers or hedge trimmers you can use when the weather warms up.