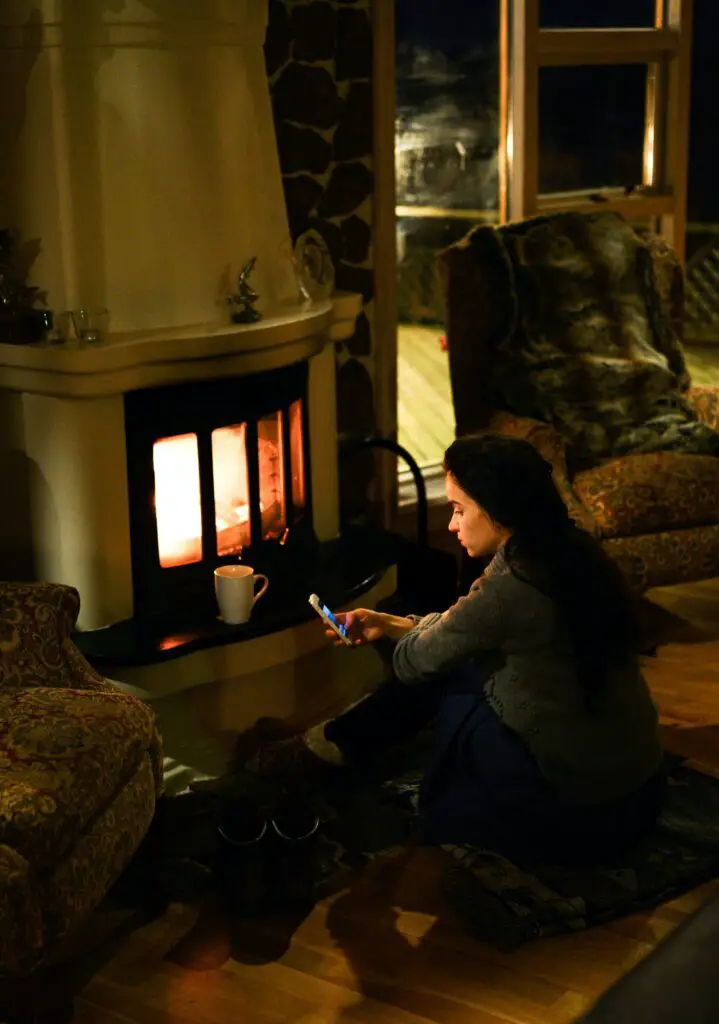 Autumn is not too far around the corner, and that means it's the perfect time to start thinking about what you can do around the house to make the pace cosier than it has ever been before. That way, when you detect that first nip in the air, you will be ready to curl up with a good book and enjoy the space as the rain falls against the windows.
1. Think About Getting a Fire
If you do not already have one, then there is no denying that adding a fire to your space will make it feel 100 percent cosy, Log burners are great, but they are not always the best choice for the environment or your space, so it's fine to go with flame effect electric fires which will give you the same warm glow without the soot and mess. Put a cosy rug in front of the flames and it will be the perfect place to snuggle up after a long day.
2. Layer Up with Textiles
You know how, when it starts to get chilly in autumn, you tend to layer your t-shirt with a sweater and maybe a jacket, so that you're warm and cosy when you're out and about? Well, the same works for your home furnishings too. Throw blankets, chunky knit cushions, and luxurious rugs can instantly up the snuggle quotient while also adding some great autumn style. The key is to mix and match textures to create a space that beckons you to sink in. Tartan's always a winner in my book!
3. Mood Lighting
As the days get shorter, turning on the lights becomes inevitable, so it really is a vital part of your autumn interior style. A simple string of fairy lights can make a world of difference, lending a soft, enchanting glow to any room, as can a glass hurricane lamp or two with pillar candles lit inside, but you will also want to have a lamp or two with warm white bulbs rather than cold LEDs. You'll be amazed at just how much difference it makes.
4. Scents of the Season
Nothing screams autumn like the smell of spiced apples or cinnamon wafting through the house. So, it is fair to say that scented candles, essential oil diffusers, or even a pot of mulled cider on the stove is a must when the air begins to chill., They will fill the whole house with just the right seasonal aromas.
5. Dive into Books
There's something about autumn that just calls out for a good read. So, why not create a little reading nook – a comfy chair, a soft blanket, and a pile of your favourite books. Bonus points if it's by the window and you can watch the world go by, leaves falling, as you dive into another chapter.
Autumn is -a-coming so what not make the most of it by transforming your home into a cosy, snuggly place to be? As you can see, it's really easy to achieve!