The holiday season is soon upon us, and it's the perfect time to transform your home into a warm and inviting haven for family and friends. In this blog post, we'll explore various tips and tricks to help you set the perfect holiday mood in your home.
1. Deck the Halls with Festive Decorations
Before diving into the magical world of candle bridges, let's start with the basics. Decking the halls with festive decorations is a surefire way to set the holiday mood. Here are some ideas:
– Hang colourful wreaths on your front door.
– Adorn your Christmas tree with twinkling lights and ornaments.
– Place festive garlands along staircases, mantels, and windows.
– Add holiday-themed throw pillows and blankets to your seating areas.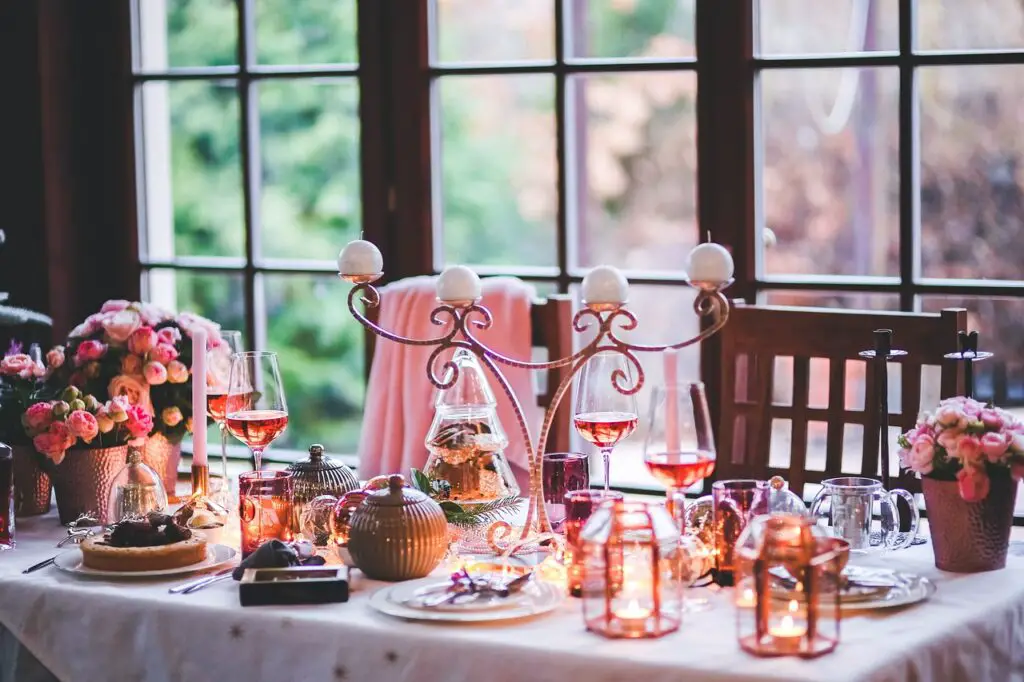 2. Illuminate Your Space with Candlelight
Now, let's talk about creating that cosy ambience using candles, including the beloved Christmas candle bridges. Candles have a magical way of adding warmth and intimacy to any space. Here's how you can use them effectively:
– Candle Bridges: These charming, decorative pieces are a classic addition to holiday decor. Place them on your windowsills to create a warm and welcoming glow that can be seen from both inside and outside. Choose traditional white candles for a timeless look, or go for colourful ones to match your holiday theme.
– Candle Centerpieces: Arrange candles of varying heights in the centre of your dining table for a festive and romantic atmosphere during holiday meals.
– Mantel Magic: Place an array of candles on your fireplace mantel, interspersed with greenery and ornaments for a stunning focal point in your living room.
– Tealight Delight: Scatter tealight candles throughout your home, in glass holders or small dishes, to add a soft, flickering glow to corners and alcoves.
3. Embrace Cosy Textiles
Nothing says "cosy" quite like soft and inviting textiles. Here are some ways to incorporate them into your holiday decor:
– Swap out your regular curtains for thicker, textured ones in festive colours.
– Lay down plush rugs in common gathering areas to keep feet warm and comfortable.
– Drape your furniture with holiday-themed throws and blankets for both style and warmth.
– Replace ordinary pillow covers with holiday-inspired designs featuring snowflakes, reindeer, or poinsettias.
4. Create a Festive Music Playlist
Music has the power to set the mood, so curate a playlist filled with your favourite holiday tunes. From classic carols to modern renditions, the right music can make your home feel instantly festive.
– Consider playing soft, instrumental versions of holiday songs during dinner to create an intimate ambience.
– Crank up the volume for lively holiday parties and sing-alongs with friends and family.
5. Bring Nature Indoors
Mother Nature provides some of the most beautiful holiday decor elements. Incorporate natural elements into your home to infuse it with a rustic charm:
– Gather pinecones, branches, and holly berries to create homemade wreaths and garlands.
– Place a bowl of seasonal fruits like oranges, cranberries, and pomegranates as a centrepiece on your dining table.
– Decorate your holiday table with a fresh, evergreen centrepiece adorned with candles and ornaments.
6. Set a Scentsational Scene
The power of scent should not be underestimated when creating a cosy holiday ambience. Here's how you can infuse your home with delightful fragrances:
– Use scented candles or essential oil diffusers with holiday-inspired scents like cinnamon, pine, or gingerbread.
– Simmer a potpourri on the stove with a mix of spices, citrus peels, and herbs for a natural and inviting aroma.
7. Craft Homemade Decorations
Getting crafty during the holiday season can be a fun and rewarding way to personalise your decor. Here are some DIY ideas:
– Make your own ornaments using salt dough or felt for a unique and sentimental touch.
– Create a festive wreath using twigs, ribbon, and artificial berries.
– Paint pinecones with glitter and arrange them in decorative bowls or as table centrepieces.
8. Cozy Up Your Outdoor Space
Don't forget about your outdoor space when it comes to holiday ambience. Here are some ideas to make your exterior just as inviting as your interior:
– Hang string lights or fairy lights along your porch or in your backyard for a magical glow.
– Place large lanterns with candles or battery-operated LED lights near your entrance for a warm welcome.
– Don't neglect the front yard—decorate your bushes and trees with outdoor-friendly ornaments and lights.
9. Plan a Movie Night
A cosy holiday ambience isn't complete without some quality time with loved ones. Plan a movie night featuring classic holiday films or your family's favourites. Make sure to prepare popcorn, hot cocoa, and a cosy blanket fort for maximum comfort.
10. Give Back and Spread Joy
One of the most heartwarming ways to create a cosy holiday ambience is by giving back to your community. Consider volunteering at a local charity, donating to a food bank, or participating in a toy drive. Acts of kindness and generosity can truly make the holiday season special.
In Conclusion
Creating a cosy holiday ambience is all about combining festive decorations, warm lighting, comforting textiles, and joyful activities. By following these tips and tricks, you can transform your home into a welcoming retreat that captures the magic of the season. So, get started and embrace the holiday spirit with open arms!