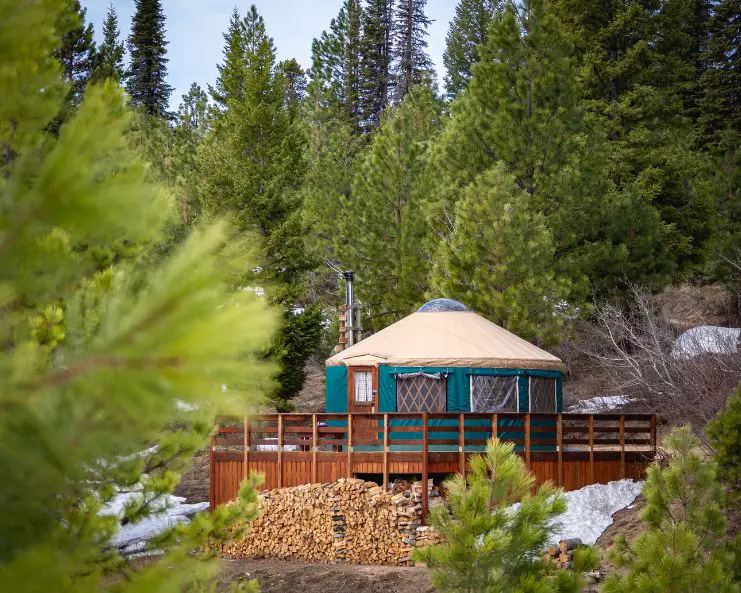 As our society becomes increasingly conscious of its environmental impact and the value of self-sufficiency, many are exploring unconventional ways to live. One such approach is off-grid living, a lifestyle that promotes independence, sustainability, and a deeper connection with nature.
Among the essential considerations for this lifestyle is housing, which must be both functional and environmentally friendly. Explore alternative housing options for living off the grid.
Tiny Homes
One of the central tenets of off-grid living is to use less: less energy, less water, less space, and fewer materials. Tiny homes have become a popular option that fits those goals. They offer affordability, minimal environmental impact, portability, and freedom from conventional housing norms.
Tiny homes typically range from 100 to 400 square feet, providing just enough space for essential living. You can place them almost anywhere, from rural landscapes to tiny house communities, giving residents the flexibility to choose their preferred setting. Some states are friendlier to tiny home living than others, so consider your location carefully.
Shipping Containers
Repurposing shipping containers into living spaces has emerged as a trendy and pragmatic solution for off-grid housing. These steel structures, initially designed for transporting goods across oceans, are incredibly durable, resistant to weather, and readily available. You can modify them to create a wide range of living spaces, from single-room cabins to multi-container family homes.
Upcycling these containers contributes to waste reduction, aligning with the principles of sustainable living. With a unique blend of industrial aesthetics and environmental consciousness, and the addition of solar panels, composting toilets, and rooftop gardens, shipping container homes offer a versatile and robust option for those seeking an alternative path to off-grid living.
Yurt Cabins
Yurt cabins, with their origins in the nomadic cultures of Central Asia, present an intriguing blend of tradition and simplicity for off-grid living. These round, tent-like structures are known for their portability and easy assembly.
Modern yurts often come with insulated walls and a skylight at the center, providing natural light and a cozy shelter against the elements. Yurt cabins offer a sense of closeness to nature without sacrificing comfort, making them a captivating choice for those looking to live off the grid.
Yet, even with solar power and wood stove heat, you should carefully consider certain aspects of off-grid living before retreating to the wilderness to build a yurt cabin.
Turf Homes
Turf homes trace back to ancient European and North American cultures. They offer a unique and sustainable approach to off-grid living. These homes are partially or entirely built into the earth, utilizing soil and grass as primary building materials, which provide excellent insulation and create a natural, almost seamless integration with the surrounding landscape.
With the addition of modern technologies like solar power, water purification systems, indoor plumbing with composting toilets, and enough land space to grow food, fish, and hunt legally and responsibly, these alternative housing options for living off the grid can be fully self-sustaining. Embodying a deep connection with nature and a commitment to low-impact living, these types of homes can offer an exciting alternative for those seeking a truly off-grid lifestyle.